Difference between revisions of "Google Summer of Code 2017 Mentor Summit"
Jump to navigation
Jump to search
Line 32:
Line 32:
 
 
 

* [[User:Iamrohith94|Rohith Reddy]]

 

* [[User:Iamrohith94|Rohith Reddy]]

 
+
 
 
 

== Draw Time ==

 

== Draw Time ==
---
Revision as of 06:07, 30 July 2017
status:draft
Google Summer of Code 2017 Mentor Summit
Each year Google hosts the "Mentor Summit" event at their headquarters, where upto 2 OSGeo delegates can attend. The tentative date for this year's summit is: October 13-15 2017.
Selection Process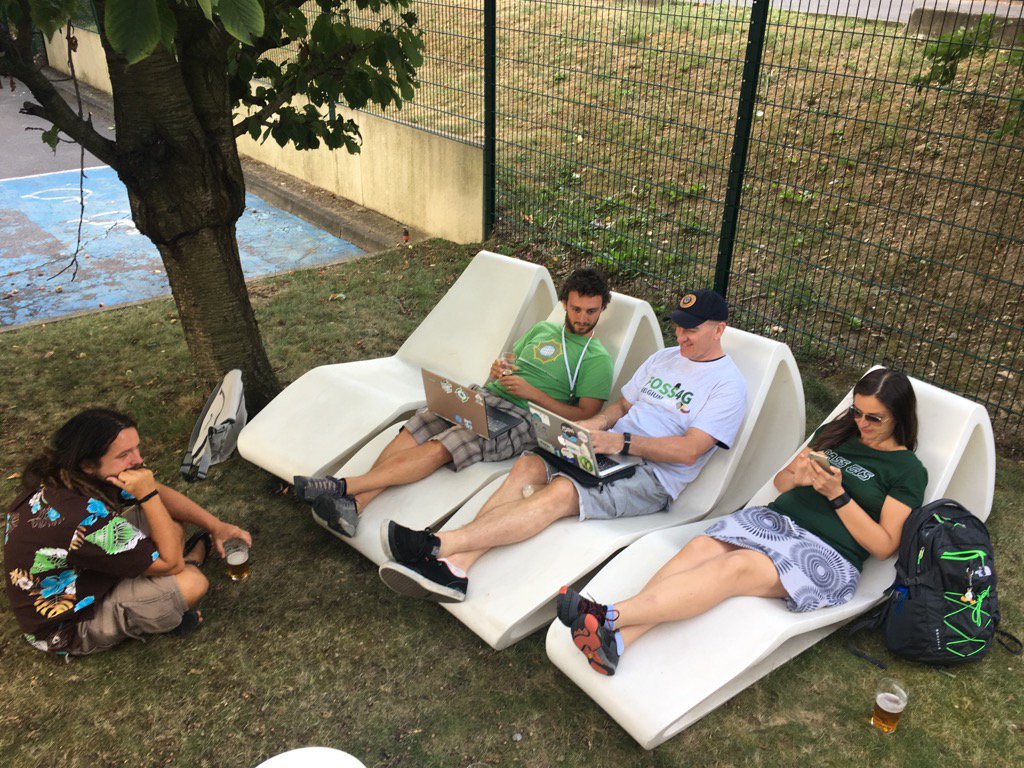 During FOSS4G-Europe in Paris we had a BoF [1], during which we talked about the mentor summit. More info from Google here: https://developers.google.com/open-source/gsoc/2017/mentor-oa-announcements. This is a wiki page about the discussion on who should be OSGeo delegates to participate in the 2017 summit. The juice of what was discussed in the BoF is that:
Of the 2 OSGeo delegates, one should be an admin, the other a mentor, unless no admins or no mentors apply to go, in which case, it'll be 2 admins or 2 mentors
Eligibility:

must comply with Google requirements (being a mentor or an admin the current year);
for mentors : must be mentor of an OSGeo project (at least as an OSGeo community project, if not an official OSGeo project), as you would be a delegate of the OSGeo foundation.

The call is open to hear who is interested to go. Whoever responds must COMMIT to go, otherwise you will take away the opportunity from someone else. Deadline for expression of interest is end of July. Please appoint your names in this page.
Selection: we agreed that we must make a (fully transparent, open) lottery. We need to find a tool that allows this. Deadline for tools proposal is by the end of July. Time is short and people need to make paperwork for VISA. Please make your proposal in this page.
Other requirements: the selected delegates are requested to make a report after returning home from the summit.
Candidates
Signing below, you commit to go to the summit in the event of a positive outcome in the lottery
Admins
Mentors
Draw Time
2017-07-31 @ 14.00 UTC
Proposed tools
RandomPicker.com

free for non-profit organizations
jmckenna has created an account for "OSGeo"
we can create 5 draws per day (they refer to the draws as "projects")
a record is kept of the draw
jmckenna's opinion: RandomPicker is exactly what we need

Add here your proposed tool for lottery