New York Code Sprint 2010
Jump to navigation
Jump to search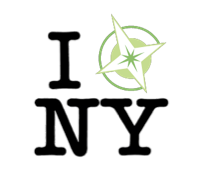 Purpose
Get together project members to make decisions and tackle larger problems (as done last year at the Toronto Code Sprint 2009). This code sprint is targeting members of the "C Tribe" (eg, Mapserver, GRASS, GDAL, Proj, PostGIS, MapGuide). Other tribes are welcome to join the sprint, of course, but we hope that "C Tribe" members will give this event special consideration.
We have started a New York Code Sprint 2010 Agenda page for preliminary planning of tasks.
Timing
Dates: February 20 to 23, 2010.
Duration: Four days (Saturday to Tuesday) from approximately 9am-4pm
Venue
The Open Planning Project and OpenGeo will be hosting the event this year, in a penthouse event room (pic1, pic2, pic3, pic4) on the top floor of their offices (Map), providing us a beautiful space and free internet access for the duration.
The Open Planning Project
148 Lafayette Street
New York, New York
10013, USA
Telephone: 212.796.4220

Weekend Access
Access on the weekend will be complicated due to the main lobby being locked. If you leave the venue, remember to bring your cellphone' so you can call up to get let back in. Call or text Paul @ 1-555-555-5555 if you find yourself locked out.
Sponsors
We will again be looking for sponsors ($750) to support food and fun for the sprinters as they work hard and play hard for four productive days. Each $750 sponsorship will be put towards lunch and dinner costs for the sprinters, and potentially bringing in sprinters who might otherwise be unable to attend.
To sponsor, please contact Paul Ramsey (pramsey at cleverelephant dot ca) directly.
2010 Sponsors
Budget
The current budget is online here. Any surplus at the end of the event will be turned over to OSGeo. Receipts for event expenses.
Hotel
Group Rate: $149
Holiday Inn SoHo (Map)
138 Lafayette Street
New York, New York 10013
Phone: 212-966-8898
Fax: 212-941-4123
CLICK HERE for the group reservation page. The block rate expires January 29.
Please ensure that the dates you are reserving fall within 2/19-2/23 or you may get an "unavailable" page. If you cannot book using the form, please phone the hotel and cite your affiliation with "The Open Planning Project GROUP"
Costs
Participants should plan for the following costs:
Travel to New York, variable depending on where you are.
Accommodation for four nights, $300 to $600 depending on what room you choose and whether you room share.
Breakfast, dinner and other snacks.
The sponsorship moneys will be put towards: morning snacks, lunches, dinner (1), social event (?)
Communication
IRC chat during the event:
Channel: #tosprint
Server: irc.freenode.net
Participation
We are planning for attendance of 20-40. Please add your name and the projects you are hoping to sprint on, if you have a strong intention to attend.
Paul Ramsey (PostGIS, Mapserver, Proj)
Michael P. Gerlek (or someone like me) (liblas, anything touching MrSID, other stuff tbd)
Steve Lime (MapServer)
Michael Smith (Mapserver)
Daniel Morissette (MapServer)
Alan Boudreault (MapServer)
Thomas Bonfort (MapServer)
Olivier Courtin (PostGIS, TinyOWS)
Howard Butler (Mapserver, GDAL, OSGeo SAC, libLAS)
Jim Klassen (MapServer, GeoMOOSE, potentially OpenStreetMap)
Dan "Ducky" Little (MapServer, GeoMOOSE, OpenStreetMap)
Tim Schaub (JavaScript is C based isn't it?)
Andreas Hocevar (Web client developers are friends of all tribes)
David Zwarg (PostGIS, OpenLayers)
Joel Schlagel (MapServer)
Jeff Adams (PostGIS)
Yewondwossen Assefa (MapServer)
Andrea Aime (GeoServer/GeoTools)
Justin Deoliveira (GeoServer/GeoTools)
Gabriel Roldan (GeoServer/GeoTools)
Virtual participants (irc #tosprint)
If you would like to room share,
Reserve a room at the hotel, choosing a type with more than one bed.
Put your name in this section, indicating the amount of space in your room.
Put your names below:
example entry: B has a triple room, needs two roommates.
Individual Preparation
Bring your own computer
Install subversion and the compiler tools, and come with a working development environment if possible.
FAQ
Is the New York Code Sprint just a coding event?

Yes, a coding and documentation event. It is a working session for people who are already participants in open source projects.

Will it be possible to present new projects during this event?

No, this is not a presentation-oriented event. People will get together in small groups and work on areas of mutual interest within their projects.
Social Events
Eating Options
Some locations recommended by TOPP staff:
Getting to the Sprint
From Newark International (EWR)
Follow the signs to the Air Train. Before going up the escalator, buy a ticket to New York, Penn Station at one of the machines.
Take the Air Train to the rail station at the end, if you forgot to buy your rail ticket, you have another opportunity here (usually with a lineup).
Catch a train to Penn Station (usually at platform 1/2), check the board.
At Penn Station,

leave the station and grab a taxi, or,
leave the station and walk to 34th and 6th to pick up yellow line ((N) (Q) (R) and (W) trains) downtown to Canal St Station, walk from there, or,
follow the signs in Penn to the blue line ((A) and (C) trains) and ride downtown to Canal St Station, walk from there.
From JFK (JFK)
Follow the signs to the AirTrain.
Take the AirTrain to the Sutphin Boulevard ((J) and (Z) trains) subway station (aka Jamaica Station).
Transfer to the (J) or (Z) train heading to Manhattan.
Get off at the Canal Street station (intersection of Canal and Centre), and walk from there.
From LaGuardia (LGA)
Take a taxi (~$25 + tolls (~$3))
Recaps
Photos