P.K.Sinha
Jump to navigation
Jump to search
The printable version is no longer supported and may have rendering errors. Please update your browser bookmarks and please use the default browser print function instead.
Praveen Kumar Sinha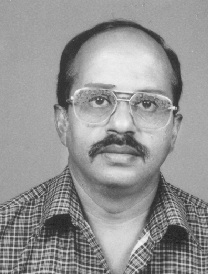 Serving the Geological Survey of India since 14th July, 1986
Location: India
Professional experience
Experienced in field work for more that 10 years field programs on
Geological mapping,
Mineral exploration, : Exploration for plateau type bauxites in a basaltic country
Mineral exploration : Exploration for diamonds
Trainings in digital technology

Primary course on Computer Basics,
Geographical Information System (ARC/INFO),
Oracle 8 and Developer 2000,
Advanced Training in Arc/Info on N.T.
Attended trainings on Raster GIS, Internet GIS, ARCGIS, ARCSDE and Prospectivity Mapping.
I have attended trainings in the modules covering Principles of Cartography, Principles of GIS and Principles of Remote Sensing at ITC, the Netherlands (September to December 2000).

Geoinformatics: 1996-97 to 2001 and 2004 to 2007 I was a member of the team engaged in creation of geoscientific databases (geological information system) in Oracle and GIS environment.
Faculty in GSITI for trainings in digital concepts and geographic information system: Started as a guest faculty (since March 2001) and there after as core trainer (since September 2001) led a favourable environment to enthuse me to my dedicated association with the training programs of the Organisation. As a core member of the faculty, I had utilized my innovative and modern methodology in the transfer of knowledge and development of the Scientific Human Resource of the organisation and Nation. I have been sharing my experience in the field of Geoinformatics and the knowledge acquired (with practical on ILWIS) at a short stint at ITC, the Netherlands. Courses covered wide fields from GIS: Raster, Vector, 3D, SRDBMS, capture, manipulation, analysis and modeling etc.
In the year 2005, I was introduced to FOSS by Mr. Ravi Kumar (then Director, GSI; now an advocate member – OSGeo). Initiation of working in GRASS, followed by OpenJump, QGIS
Spatial data editing for higher degree of authentication, data standardisation, projection management for the data acquired from feeder state centers, gap & overlap removal, edge matching, establishing the seamless-ness finalisation, geometry validation (simplification) for geological data layers (covering 13 themes and a region of 929 toposheets), maintanance of regional repository (PostGIS), positioning the GCPs of layers to correct point etc.
This work was carried out using FOSS: OpenJump, PostGIS (Postgres), spatialite (Sqlite).
This data is loaded on Portal of the organisation.