Taller
Jump to navigation
Jump to search
The printable version is no longer supported and may have rendering errors. Please update your browser bookmarks and please use the default browser print function instead.
Coordenadas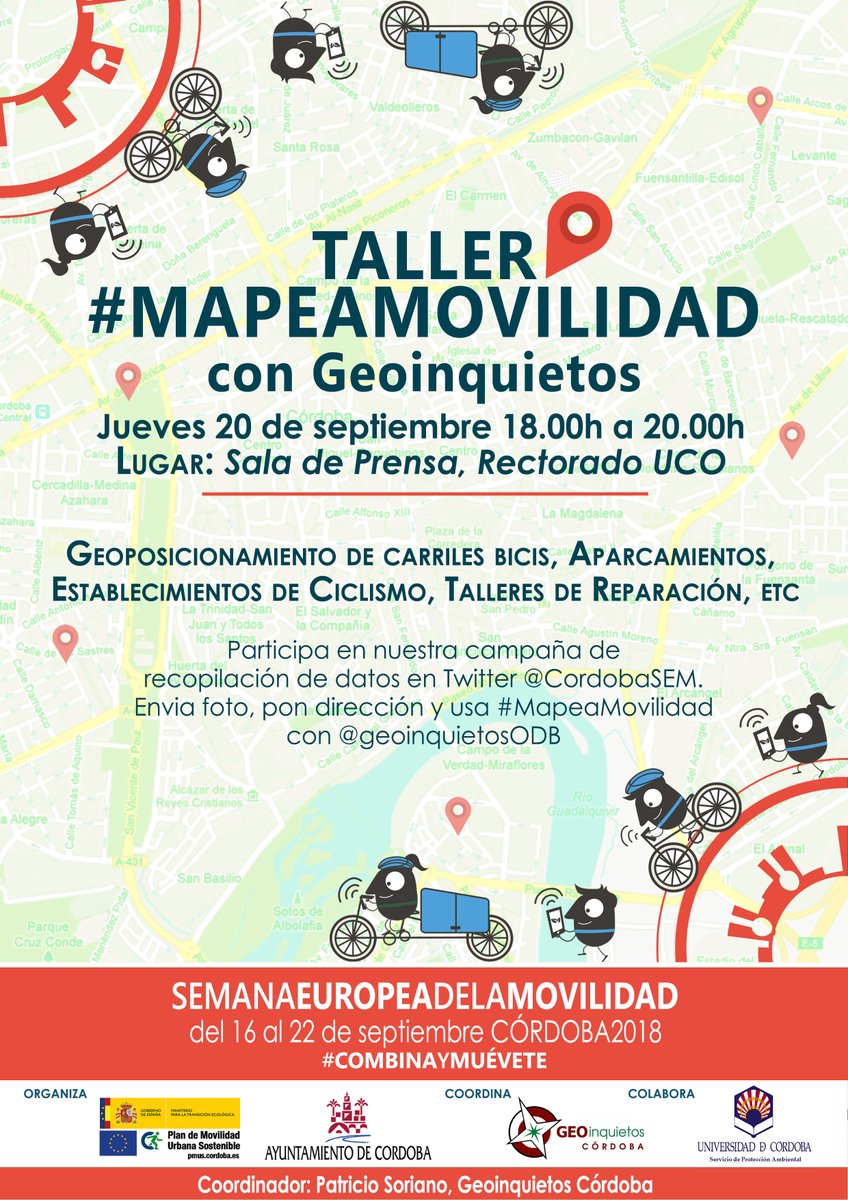 Introducción
El Taller "#MapeaMovilidad" se engloba dentro de las actividades que se desarrollan en la Semana Europea de la Movilidad 2018 y consistirá en añadir a OpenStreepMap la información recopilada en Twitter bajo la etiqueta #MapeaMovilidad
El taller está organizado por la Delegación de Movilidad del Ayuntamiento de Córdoba y está coordinado por Geoinquietos Córdoba. Colabora la Universidad de Córdoba
Ponente
Patricio Soriano. Geógrafo. @SIGdeletras y miembro del Grupo Geoinquietos Córdoba.
Programa
Presentación del grupo Geoinquietos Córdoba
Introducción a OpenStreetMap
Ejemplos de actividades de mapeado colaborativo: HOT, Accesibilidad, Mapping Party, Fuentes...
Alto y manejo del editor ID
Etiquetas vinculadas con la bicicleta
Edición de datos en OSM
Documentos
Enlaces
Crónica
Total de asistentes:
Fotos