User:Delawen
Jump to navigation
Jump to search
The printable version is no longer supported and may have rendering errors. Please update your browser bookmarks and please use the default browser print function instead.
María Arias de Reyna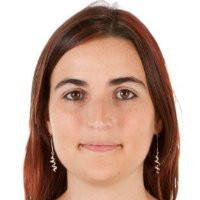 GIS Team member of GeoCat
Location: Sevilla, Spain
Write a sentence or two introduction to yourself, written in third person. I.e., "Joe Blow is a ..." rather than "I have done ...". This text should be written in the style used by conference programs. (Recommend approx 50 words. Max 70 words).
Optionally finish with a reference to a web page where people can find more information about yourself, Eg: a more comprehensive OSGeo wiki page, or a resume, or a LinkedIn profile, etc. //TODO