Difference between revisions of "User:Pmbatty"
Jump to navigation
Jump to search
---
Revision as of 10:30, 15 June 2013
Peter Batty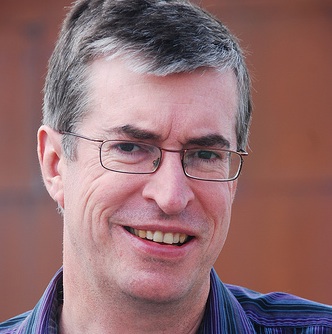 Co-founder and CTO of Geospatial Division, Ubisense
Location: Denver, CO, United States (originally from the United Kingdom)
Peter has worked in the geospatial industry for 25 years and has served as CTO for two of the world's top 200 software companies, Intergraph and Smallworld (now part of GE Energy). In recent years he has worked extensively with open source systems and new generation web mapping applications such as Google Maps. More details at LinkedIn.
Chaired the FOSS4G conference in Denver in 2011. It was the largest FOSS4G to date with over 900 attendees from 42 countries
Has spoken at many conferences around the world on trends in the geospatial industry, including open source geospatial
Was elected to the OSGeo board in 2011
Has developed applications using a variety of OSGeo software, including PostGIS, MapFish and OpenLayers
Is a member of the OSGeo Conference Committee
Is the OSGeo Board Liaison for the FOSS4G 2013 conference in Nottingham, UK
Write a Blog
Contact

Email: peter AT ebatty DOT com
Skype: pmbatty
Spoken Language(s)

English
Profile last updated

5 July 2012
{{#umSetParam: 39.75|-105.0|Denver, CO, US|Pmbatty|Peter Batty}}