Nikos Alexandris
Jump to navigation
Jump to search
The printable version is no longer supported and may have rendering errors. Please update your browser bookmarks and please use the default browser print function instead.
Nikos Alexandris
Trikala, Thessaly, Greece (21.785236, 39.552966)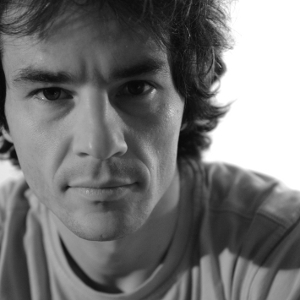 OSGeo Experience

Contact
- e-mail nik at nikosalexandris dot net | skype nikos.alexandris
- infrequently expressing thoughts via identi.ca/twitter
- slowly building up a personal webspace nikosalexandris.net/xpress (diverse content in Greek, German and English)

OSGeo Related Activities
(May 2014)
- Talks in FOSSCOMM 2014, in Greek, about "Προ-Επεξεργασία Δορυφορικών Εικόνων Υψηλής Ανάλυσης με το GRASS-GIS, Παράδειγμα Χρησιμοποιώντας Εικόνες QuickBird2", Lamia, Greece
(Feb - Mar. 2014)
- Talks about GRASS-GIS in TERI University, Delhi, India
- Talks about GRASS-GIS in Kurukshetra University, Kurukshetra, India
- Held a workshop titled "Processing High Resolution Satellite Imagery with GRASS-GIS, An Example Using QuickBird2 Imagery" in Kurukshetra University, Kurukshetra, India

Short CV
- Willing to participate in GFOSS-related projects
- Currently working on publications concerning non-centered PCA-based burned area mapping.
- Remote Sensing Analyses & Mapping for the project "Monitoring Mangroves Restoration from Space" for the Climate Change Adaptation at UNEP --- April 2013 to December 2013 (9 months)
- Supported the implementation of a remote sensing methodology for the ArcFuel project, Consultant for Epsilon International SA, Marousi, Athens, Greece --- November 2012 – March 2013 (5 months)
- Defended doctoral thesis, dealing with PCA-based burned area mapping using public data and GFOSS, on June 29th, 2011. Thesis published at freidok.uni-freiburg.de on December 15th, 2011.
- Awarded the Sofia Chlorou Bequest scholarship [1] [2] from the National Metsovian Polytechnic University (NTUA, Athens, Greece), in order to complete the doctoral studies --- October 2005 to October 2009.
- Participates as an end-user in various GFOSS projects and received a certificate for significant contribution to the Student Consortium Newsletter --- (since) 2008.
- As an intern visited UNEP/DEWA/GRID (Geneva, Switzerland) working on burned area mapping with free & open source geospatial applications --- October 2007 to February 2008.
- Joined Infoterra GmbH (Friedrichshafen, Germany) working as a Remote Sensing & GIS analyst in European projects -- geoland, GSE-Land, CORINE change detection --- March 2005 to September 2006.
- Enrolled as a doctoral candidate in the Department of Remote Sensing and Landscape Information Systems (FeLIS), Albert-Ludwig University (Freiburg i. Br., Germany) --- October 2005.
- Graduated from the faculty Forest & Natural Environment in the Aristotle University (AUTh, Thessaloniki, Greece), showing strong interest for GIS-supported tasks --- October 1999 to July 2004.
{{#umSetParam: 21.785236|39.552966|Trikala, Greece|Nikos|Nikos Alexandris}}

Contributions

Various