User:Pibinko
Jump to navigation
Jump to search
Andrea Giacomelli aka pibinko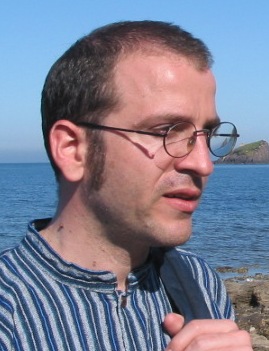 Free lance at pibinko.org
Location: Torniella/Tatti, Southern Tuscany
Andrea Giacomelli is a free-lance "civic-environmental" engineer, with a PhD in Hydrology and an MS in Environmental Engineering from Politecnico di Milano. His core technology background comes from over twenty years of experience in geographic information systems, environmental data management and web, with projects in international research and corporate settings.
In parallel to this, since 2007 he started to develop his own line of activity in communication, marketing and awareness raising, primarily related to promotion and protection of lesser known resources in the areas of culture, environment, and open innovation.
Most of the activities he manages in this field have a strong component of community engagement and social innovation, and he as received awards and national media visibility for his main projects. He is based in Southern Tuscany, and operates both with local communities and international networks (occasionally bridging these two dimensions).
He has been an active user of free/open source geographic software since 1994 (one of the first GRASS users in Italy, and a credited contributor to shapelib).
In 1998 he coded an extension to conver APR files to a frame-based HTML page (see apr2html), to provide minimal web publishing options, when web-GIS solutions were starting. About 8000 copies of this script were downloaded.
OSGeo-related Experience
Founding member of GFOSS.it (Italian OSGEO Chapter), and GFOSS.it board member (2007-2009) and vice president (2008-2009). Dedicated primarly to communication/marketing
President of the Attivarti.org association, promoting use of free/open technologies applied to cultural and environmental issues
Creator and manager of the M(')appare Milano campaign, three months of openstreetmapping with a local radio show
Author and producer of videos on free/open source geomatics, including the "Riflessioni sul tema(tismo)" short video in 2008. Please refer to the "informazione geografica libera" section on pibinko.org/video section for more examples, all subtitled in English.
Contact

Email: info AT pibinko DOT org
Phone: +39 347 1533 857 (mobile)
Spoken Language(s)

Italian, English, French, basics in Portuguese, Spanish, German and Sardinian
Profile last updated

26 August 2015