User:Dmorissette
Jump to navigation
Jump to search
The printable version is no longer supported and may have rendering errors. Please update your browser bookmarks and please use the default browser print function instead.
Daniel Morissette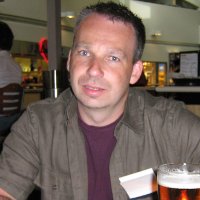 President, Mapgears
Location: Chicoutimi, QC, Canada
Daniel Morissette is a software engineer by trade, business man by experience, OSGeo advocate by the way and beer drinker by accident, with a strong focus on webmapping and geospatial data access and distribution software. He has been actively involved in the MapServer project since 2000 and has contributed to many other OSGeo projects and committees since the early days of the Foundation, including as a board director since 2010. He is president of Mapgears, whose team offers consulting, technical support and software development services in the open source geospatial software field, and more specifically Web mapping using MapServer and related OSGeo technologies.
More information about his OSGeo-related activities can be found in his blog.
Other relevant experience
Contact

Email: dmorissette AT mapgears DOT com
Twitter: @dmorissette
LinkedIn: http://www.linkedin.com/in/dmorissette
Spoken Language(s)

English, French
Profile last updated

5 July 2012