Mbernasocchi
Jump to navigation
Jump to search
OSGeo Member
Name:
Marco Bernasocchi
Job Title:
Company:
OPENGIS.ch GmbH
Address:
City:
Laax
State:
Country:
Switzerland
Local Chapter:
[[|{{{LocalChapter}}}]]
Email:
marco (A T) opengis.ch
Phone:
Instant Messaging:
https://twitter.com/mbernasocchi
Website:
http://berna.io
Language(s):
English; Italian; German; French; Spanish; Romansh
Personal Description :
I am an open-source advocate, consultant, teacher, and developer. My background is in geography with a specialization in geographic information science. I live in Switzerland in a small Romansh-speaking mountain village where I love scrambling around the mountains to enjoy the feeling of freedom it gives me. I'm a very communicative person, I fluently speak Italian, German, French English, and Spanish and love travelling.

I work as director of OPENGIS.ch which I founded in 2011. Since 2015 I share the company ownership with Matthias Kuhn. At OPENGIS.ch we are core developers, senior architects, full-stack ninjas and GIS wizards. We love open-source and are committed to the sustainable growth of the tools we work on.

My first QGIS (to be correct for that time QuantumGIS) ever was "Simon (0.6)" during my BSc when the University of Zurich was teaching us proprietary products and I started looking around for Open Source alternatives. In 2008, when starting my MSc, I made the definitive switch to Ubuntu and I started working more and more with QGIS Metis (0.11) and ended up developing some plugins and part of Globe as my master's thesis. Since three years the University of Zurich invites me to hold two seminars on Entrepreneurship and Open Source. In November 2011 I attended my first Hackfest in Zürich where I started porting all QGIS dependencies and developing QGIS for Android under a Google Summer of Code. A couple of years and a lot of work later QField was born. Since then I've always tried to attend at least one Hackfest per year to be able to feel first-hand the strong bonds within our very welcoming community.

In 2013 I was lucky enough to have a release named after a suggestion I saved you all from having QGIS 2.0 - Hönggerberg and giving you instead QGIS 2.0 - Dufour

Besides my long story with QGIS as a user and passionate advocate, I have a long story as a QGIS service provider where we are fully committed to its stability, feature-richness and sustainable development. Furthermore, as a consultant, I am lucky enough to be sent now and then to spread the QGIS goodness in less fortunate countries.

You can find out more about Marco at berna.io
URIs of the form "marco (A T) opengis.ch" are not allowed. [[Info::I am an open-source advocate, consultant, teacher, and developer. My background is in geography with a specialization in geographic information science. I live in Switzerland in a small Romansh-speaking mountain village where I love scrambling around the mountains to enjoy the feeling of freedom it gives me. I'm a very communicative person, I fluently speak Italian, German, French English, and Spanish and love travelling.
I work as director of OPENGIS.ch which I founded in 2011. Since 2015 I share the company ownership with Matthias Kuhn. At OPENGIS.ch we are core developers, senior architects, full-stack ninjas and GIS wizards. We love open-source and are committed to the sustainable growth of the tools we work on.
My first QGIS (to be correct for that time QuantumGIS) ever was "Simon (0.6)" during my BSc when the University of Zurich was teaching us proprietary products and I started looking around for Open Source alternatives. In 2008, when starting my MSc, I made the definitive switch to Ubuntu and I started working more and more with QGIS Metis (0.11) and ended up developing some plugins and part of Globe as my master's thesis. Since three years the University of Zurich invites me to hold two seminars on Entrepreneurship and Open Source. In November 2011 I attended my first Hackfest in Zürich where I started porting all QGIS dependencies and developing QGIS for Android under a Google Summer of Code. A couple of years and a lot of work later QField was born. Since then I've always tried to attend at least one Hackfest per year to be able to feel first-hand the strong bonds within our very welcoming community.
In 2013 I was lucky enough to have a release named after a suggestion I saved you all from having QGIS 2.0 - Hönggerberg and giving you instead QGIS 2.0 - Dufour
Besides my long story with QGIS as a user and passionate advocate, I have a long story as a QGIS service provider where we are fully committed to its stability, feature-richness and sustainable development. Furthermore, as a consultant, I am lucky enough to be sent now and then to spread the QGIS goodness in less fortunate countries. You can find out more about Marco at berna.io| ]]
OSGeo Experience and Roles:
Marco Bernasocchi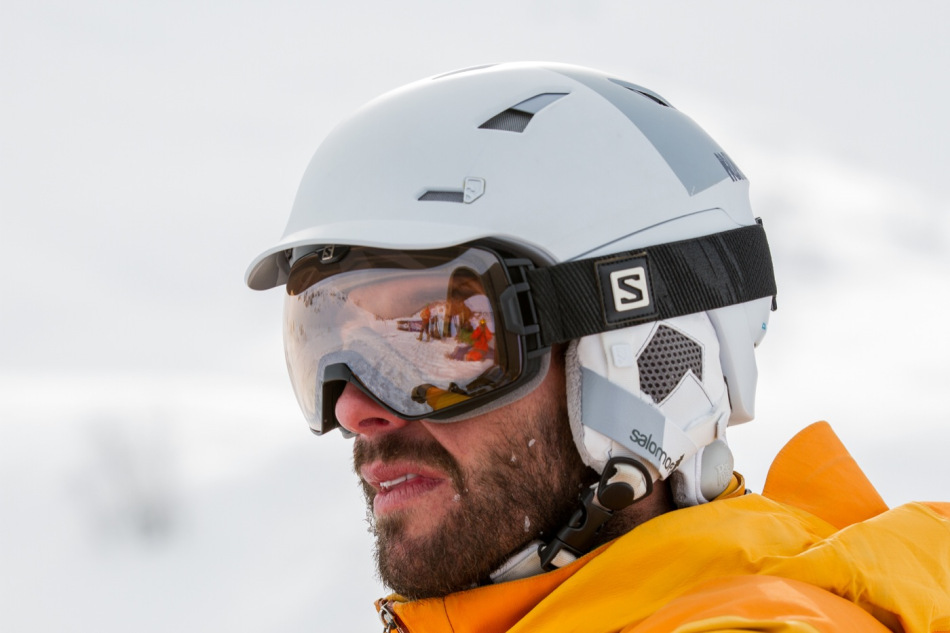 founder, OPENGIS.ch
Location: Laax, Switzerland
OSGeo Experience
QGIS Chair
QGIS Plugins developer
QGIS developer
QGIS Android father
QField Developer
PostGIS Consultant
Contact

Email: marco (A T) opengis.ch
Spoken Language(s)

Italian, English, German, French, Spanish
Profile last updated: 10 October 2018