Hhayashi
Jump to navigation
Jump to search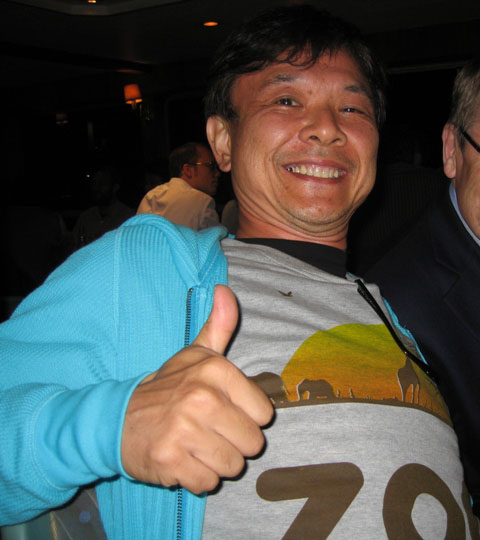 About
Hirofumi Hayashi (aka Hayashi) became an OSGeo Charter member in 2010, and is a longtime member of the Board of the OSGeo-Japan chapter. He is very active in the OSGeo-Japan chapter, and directly involved in several OSGeo projects including the ZOO Project (PSC member), OSGeo4W (committing enhancements to the installer, plus translations), GRASS (translations), and MapGuide Open Source. He also works very hard on the planning committee for each FOSS4G-Japan event each year.
Hayashi is a Manager for a large engineering company in Osaka Japan (Applied Technology Co.), and yet still finds time to contribute to the vibrant OSGeo-Japan community.
One of Hayashi's daughters, Natsuki, is the now-famous FOSS4G hand model, the star of OSGeo-Japan's mola mola video, created for the FOSS4G-Japan 2008 event.
contact:
email pica.hayashi(at)gmail.com
Twitter: http://twitter.com/picaosgeo
OSGeo Experience