User:Delawen
Jump to navigation
Jump to search
OSGeo Member
Name:
Maria Arias de Reyna
Job Title:
Software Engineer
Company:
GeoCat bv
Address:
City:
Sevilla
State:
Spain
Country:
Spain
Local Chapter:
OSGeo-es
Email:
delawen # gmail
Phone:
Instant Messaging:
Website:
http://delawen.com
Language(s):
Spanish; English
Personal Description :
URIs of the form "delawen # gmail" are not allowed.
OSGeo Experience and Roles: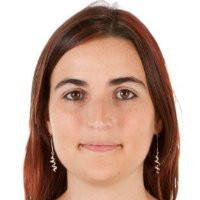 GIS Team member of GeoCat
Location: Sevilla, Spain
María (aka Délawen) is specialized in Metadata and Routing. Currently focusing on her work around GeoNetwork at GeoCat. She participates actively in OSGeo-ES initiatives and Geoinquietos Sevilla (a little local group part of a broader network of microchapters). Also, she never misses the Girona's Sig Libre Conference. Read more!
Current member of Spanish Chapter Board (since 2012)
GeoNetwork user, developer and translator
gvSIG user and former third party plugins developer
Former OpenLS / GoFleet primary developer
OpenStreetMap evangelizer. Open Data believer.
FLOSS Evangelizer, in general. Debian fan.
OpenLayers and PostGIS power user