Markus Neteler
Jump to navigation
Jump to search
OSGeo Member
Name:
Markus Neteler
Job Title:
Owner and Senior Consultant
Company:
mundialis GmbH & Co KG
Address:
Koelnstrasse 99
City:
Bonn
State:
Country:
Germany
Local Chapter:
FOSSGIS
Email:
neteler@osgeo.org
Phone:
Instant Messaging:
Website:
https://www.mundialis.de/neteler/
Language(s):
German; English; Italian
Personal Description :
OSGeo Experience and Roles: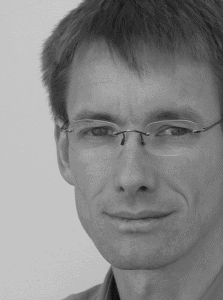 Bio
Markus Neteler, PhD, is a Geographer and Open Source GIS enthusiast. After 15 years working as a researcher in Italy (remote sensing for environmental risk assessment, epidemiological GIS modelling, vector-borne diseases, biodiversity, and Free Software GIS development) he joined in 2015 the startup mundialis (www.mundialis.de) as a partner and general manager focusing on remote sensing and big geodata processing. Markus is project coordinator of GRASS GIS and founding member of FOSSGIS.de, GFOSS.it, and OSGeo.org. He is author/co-author of two books on GRASS GIS and over 70 papers on GIS applications. He is founding-member of the OSGeo Foundation and served on its board of directors between 2006-2011. In 2006, he was honored with the international Sol Katz Award for Geospatial Free and Open Source Software.
OSGeo Experience
Misc
... roughly in temporal order:
Done goals 2006-2011
My goals 2010-2011 (as a director)
Ex post note: I could not realize all my goals in my years of being a director (since 2006), so please pick 'em up!
Board:

[✓] Extend the OSGeo mission statement: add "collaborative"
[✓] consider two one F2F board of directors meetings per year
consider a MoU with OpenStreetMap Foundation to clarify relationship for people outside of communities
discuss a low charter member fee (as most organizations worldwide have incl. OSGeo local chapters), perhaps BIP adjusted
Conference

run two conferences per year in different parts of the world rather than targeting at 2000 participants. One could be the current conference, the other more workshop oriented (Geoff Zeiss: make that topic oriented)
Marketing

Edu Marketing reachout initiative - better advertise the multi-language Edu portal
Business

Service providers directory: better support individual freelancers
consider to establish a FOSS4G "engineer" certificate (which can even generate revenue for OSGeo)
Community

better link OSGeo int'l and local chapters (basically poor performance of many OSGeo liason officers. Maybe tag important messages and send to new local-chapters list?)
[✓] promote a spatially more representative charter membership structure: elections went into this direction, see: Board of Directors Report 2011
{{#umUserMap: Neteler|300px|300px|9|2}}